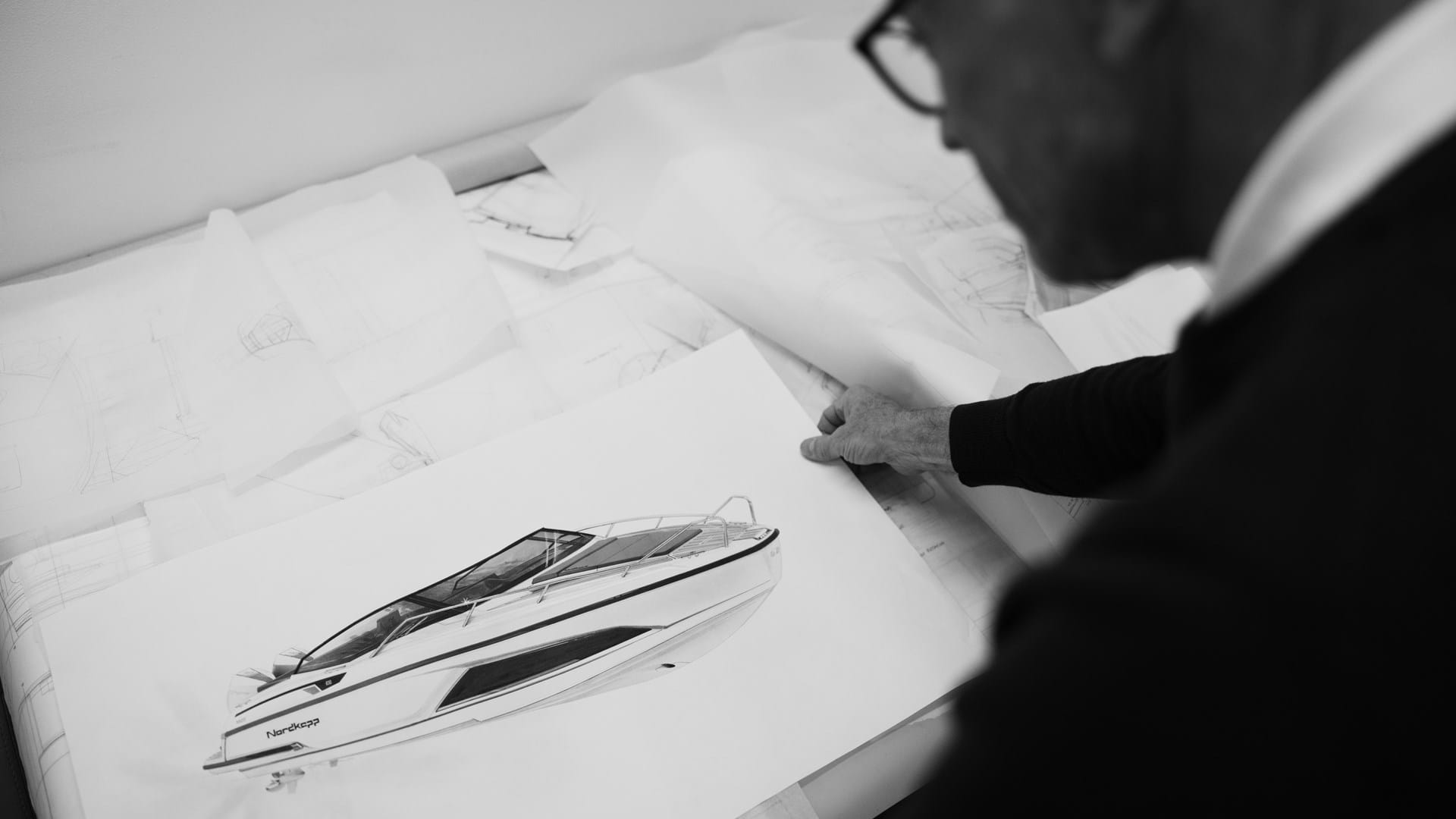 Espen Thorup: Nordkapp's designer with a lifelong desire to create something new
He has spearheaded the Nordkapp look for over 30 years. Here, he tells us how it all started.
Espen Thorup designed his first boat at eight years old. The Norwegian innovator comes from a family of artists, architects and engineers. So, the desire to create came as part of his DNA. "One unusually gloomy summer, I found a bunch of American boat magazines and started studying the different boats with a critical eye. I thought of ways to improve the functionality and looks of the vessels. I began sketching out different ideas with a piece of paper and a pen," he says. Recreational boating was part of his lifestyle as a child, so it comes as little surprise that Thorup would eventually accept his calling when Ronny Antonsen from Nordkapp knocked on his door years later.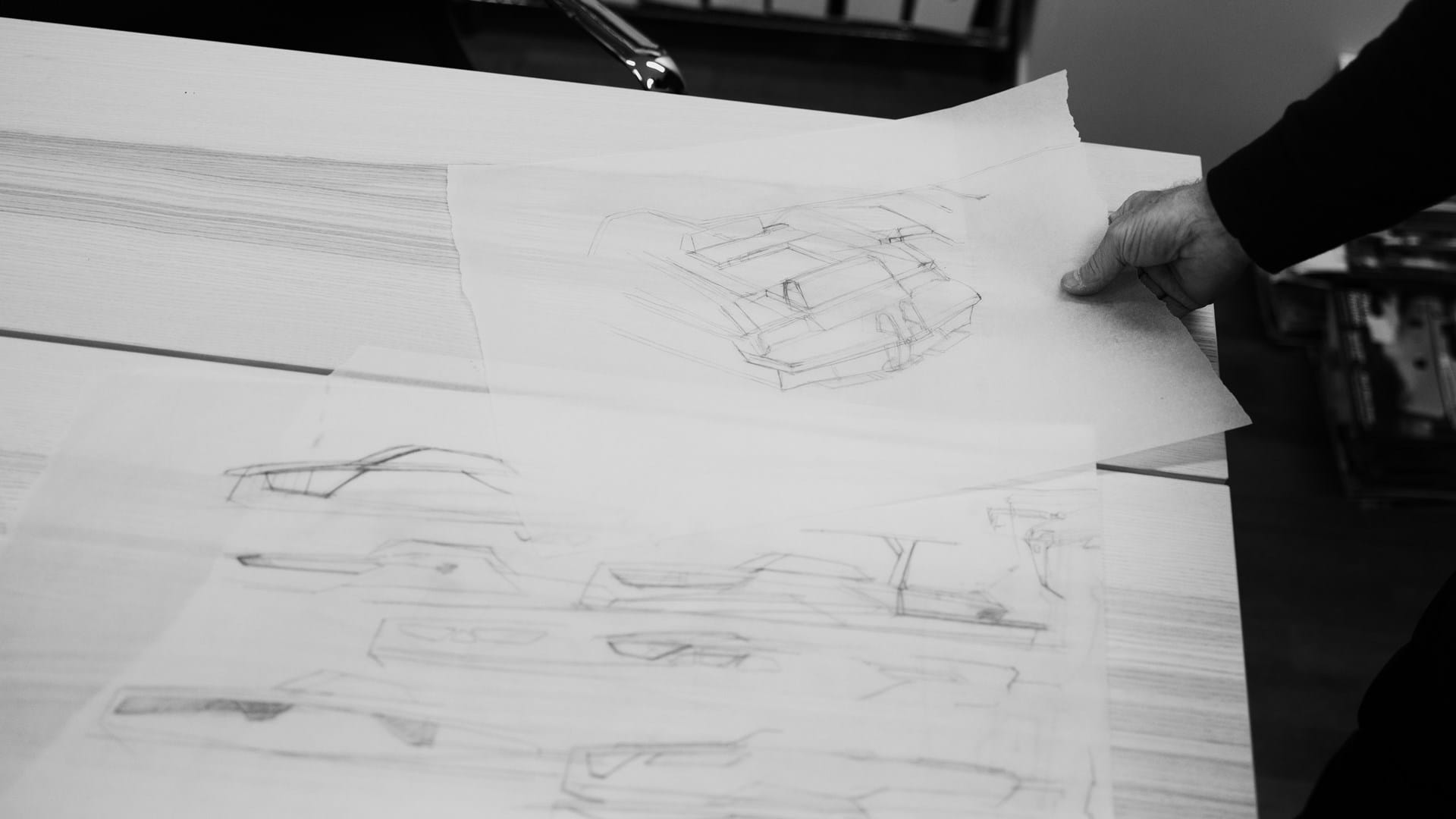 Espen Thorup shows us sketches of different boat designs in his office.
The early years as a designer
As he grew older, following the family lineage of working as a creative felt natural. His mother was an artist, his father an architect, and many extended family members worked as engineers. But in 1972, prompted by the effects of the oil crisis, his father told him never to become an architect, which limited Thorup's options, and he decided to pursue his dreams of becoming an industrial designer. He leapt to study in California at the Art Center College of Design.
As school ended, Thorup was offered a job in the States. Having spent four years abroad and the last two years without visiting back home, he received a flight ticket and a request from his family to return to Norway. "I had even started dreaming in English. So when a company back home offered me a job, it felt like a good time to return to my roots again," he says.
A new beginning with Nordkapp
1987, Thorup was back on Norwegian soil and started working as an industrial designer. After making a name for himself through his work, Ronny Antonsen, the owner of the newly revived boat producer Nordkapp, came knocking on his door. Thorup, who was used to designing large-scale ships at this time, accepted the opportunity to work alongside Otto Scheen, Nordkapp's pioneering designer.
The Premiere 730 was the first collaboration project of the duo and was introduced to the world in 1993. Thorup had a trained eye for the layout and functionality of the boat but was a novice when it came to designing hulls. So they complemented each other in their work and began producing a few more boats together. During the 90s, iconic series like Vitesse and Comtesse were created, along with the Enduro and Avant series that are still in production to this day. Eventually, Thorup started designing the hulls and took over the role of Nordkapp's lead designer.
"I have never claimed to be a hull constructor. In all honesty, designing a hull is not very complicated. Still, you must respect what you are doing and ensure the hull has a good central gravity so that the boat gets built in a balanced way. The biggest challenge is optimisation; it's a trial-and-error process to determine the optimal solution," he says.
Not afraid to shake things up
Thorup respects the heritage that Scheen and others created before his time. "But I have always had the vision to create things in a different way," he adds, "The core values of functionality were there before me. But the hulls look very different today. When you first hit the throttle and the boat started planing, it was typical that the bow got so high that you lost track of the horizon before it settled down. Most boats were like this back then. As I started designing hulls, one of my main focuses was to create an almost invisible planing threshold so that you barely notice when it happens. It is the shape of the hull that makes this smoothness".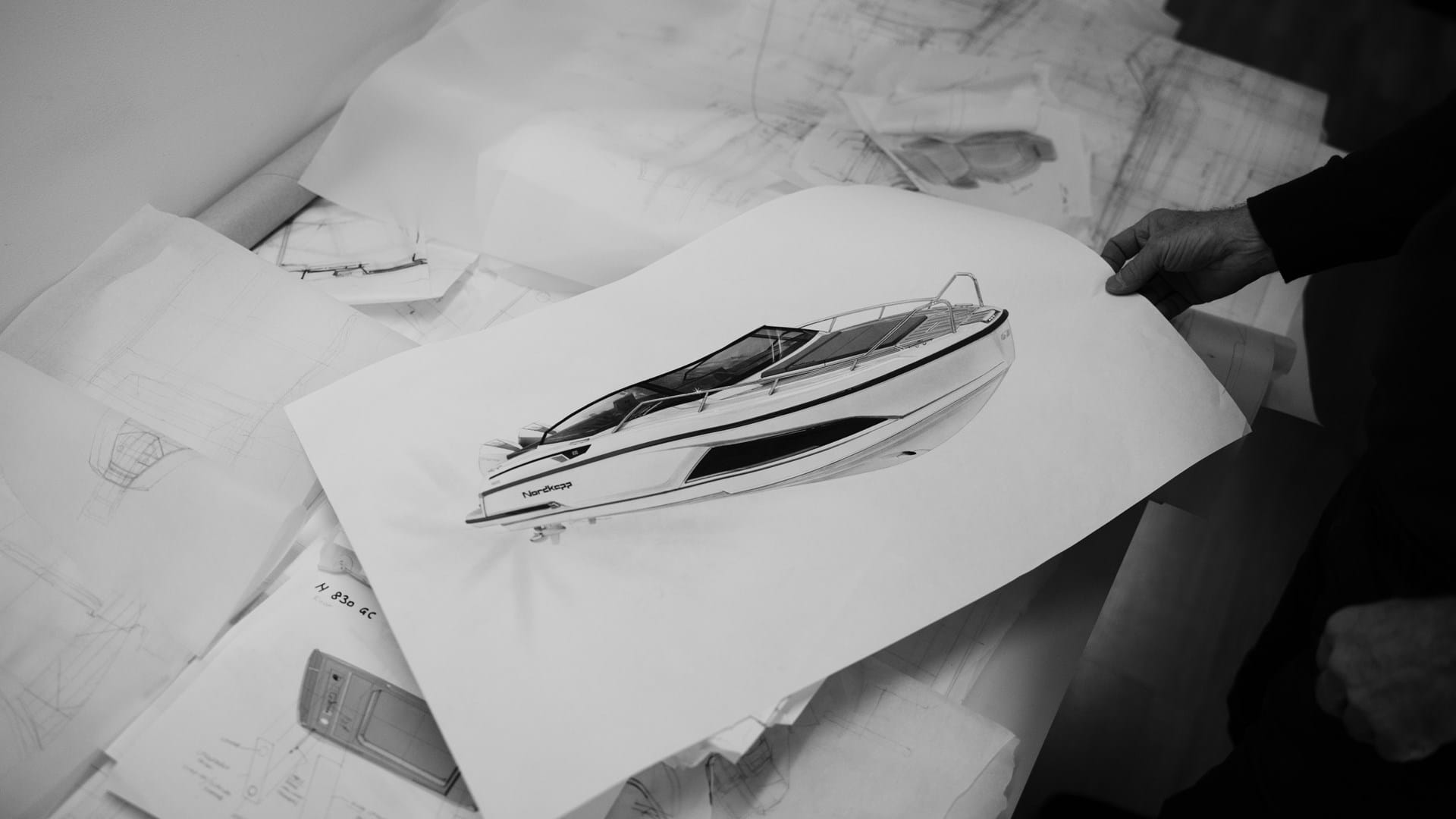 The Nordkapp hulls have evolved significantly over the years.
"To me, Nordkapp is something unique."
When it comes to innovation and design, sometimes it is important to take a step back to gain new perspectives. In 2009, Thorup and Nordkapp took a brief pause from their collaboration to find new inspiration. "My goal was to return to the Nordkapp family with a slightly different angle than earlier and to innovate a new style and design language," he says. Two years later, the collaboration rekindled, and soon after, the team at Nordkapp would shock the world with the award-winning centre console boat Enduro 605, which became notorious for its straight bow design, inspiring the look of countless other boats that came after it.
A design philosophy focused on functionality
You can draw inspiration from anything, whether architecture, cars, or furniture. Everything can influence the ideas you generate and the approach to your designs, and though he appreciates the pure look of different objects, his design philosophy is not confined to the world of shapes, lines and expressions. "My main focus is functionality, which is something that I want Nordkapp to be recognised for," he says. "It all comes down to a composition of functionality and style. Whether you consider a truck, a knife or a coffee machine, the composition must always be in harmony. But it starts with function."
This approach shines through in the Nordkapp boats we know and love today. They are all constructed with a high level of functionality to suit the unique boating lifestyle of the Nordic. "We use our boats a bit differently up here than in the Mediterranean, for example. In the Mediterranean, your first solid land after heading out from shore is often Africa on the other side of the sea. In contrast, the Nordic has islands and islets scattered across the archipelago, which can make the boating lifestyle a bit different up here. For that reason, designing boats for Nordic countries has a more significant focus on functionality," he says.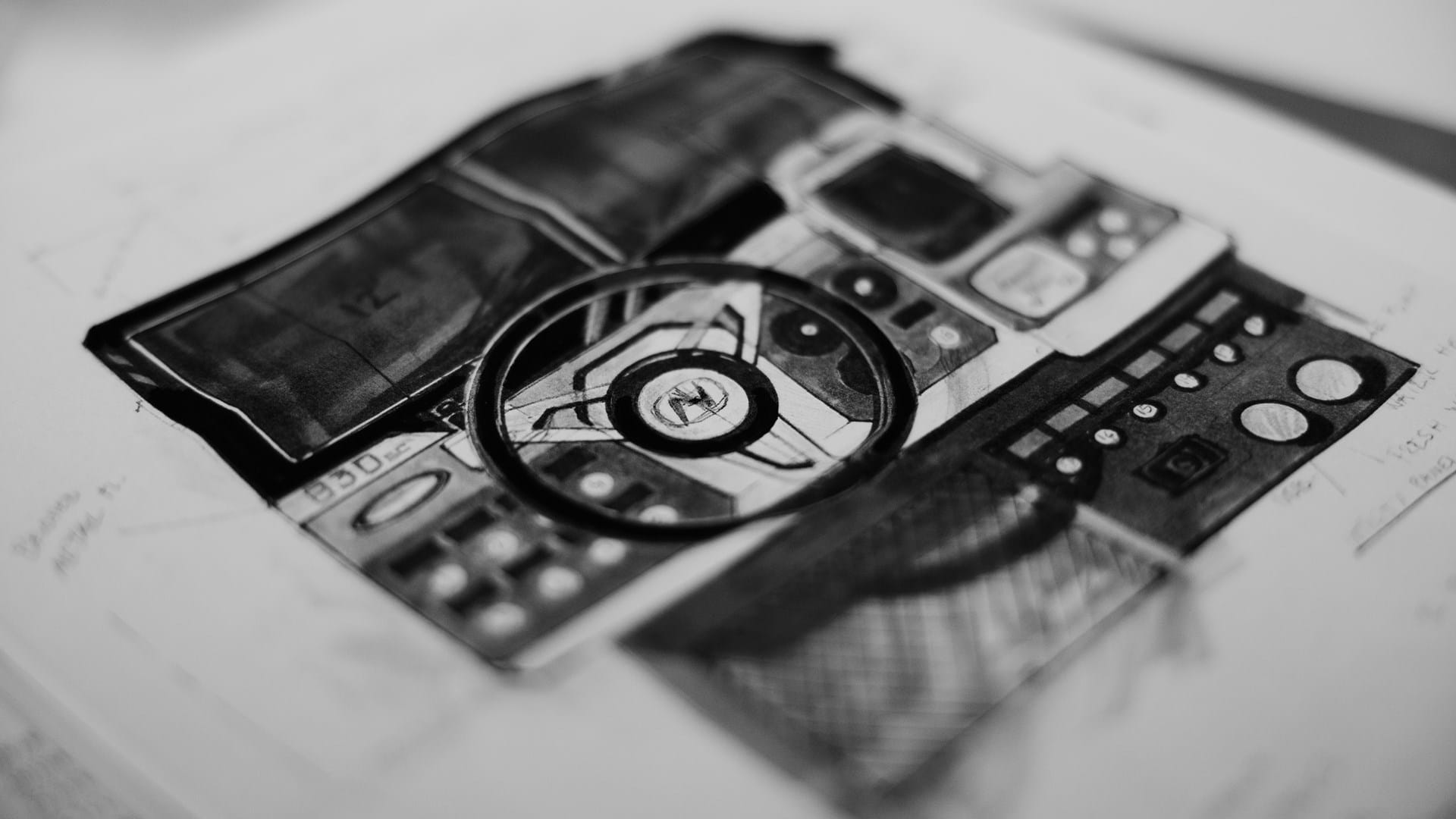 Every design begins with functionality.
New ideas performed in an old-school way
When entering his office, you immediately get struck by a creative surge. The skylights provide lots of natural light, and across the office, large rolled-up sheets of papers, pens, rulers and sketches can be found in their designated areas. It is clear that much work is still being done in the old-school way of pen and paper:
"I start by sorting and prioritising the different functions and the layout of the boat. I prefer using pen and paper over a computer for this process. This allows for creative freedom; you can fantasise about things without being limited by anything. But the computers have their place. Later in the process, when it comes to making your ideas a reality, they are an essential asset."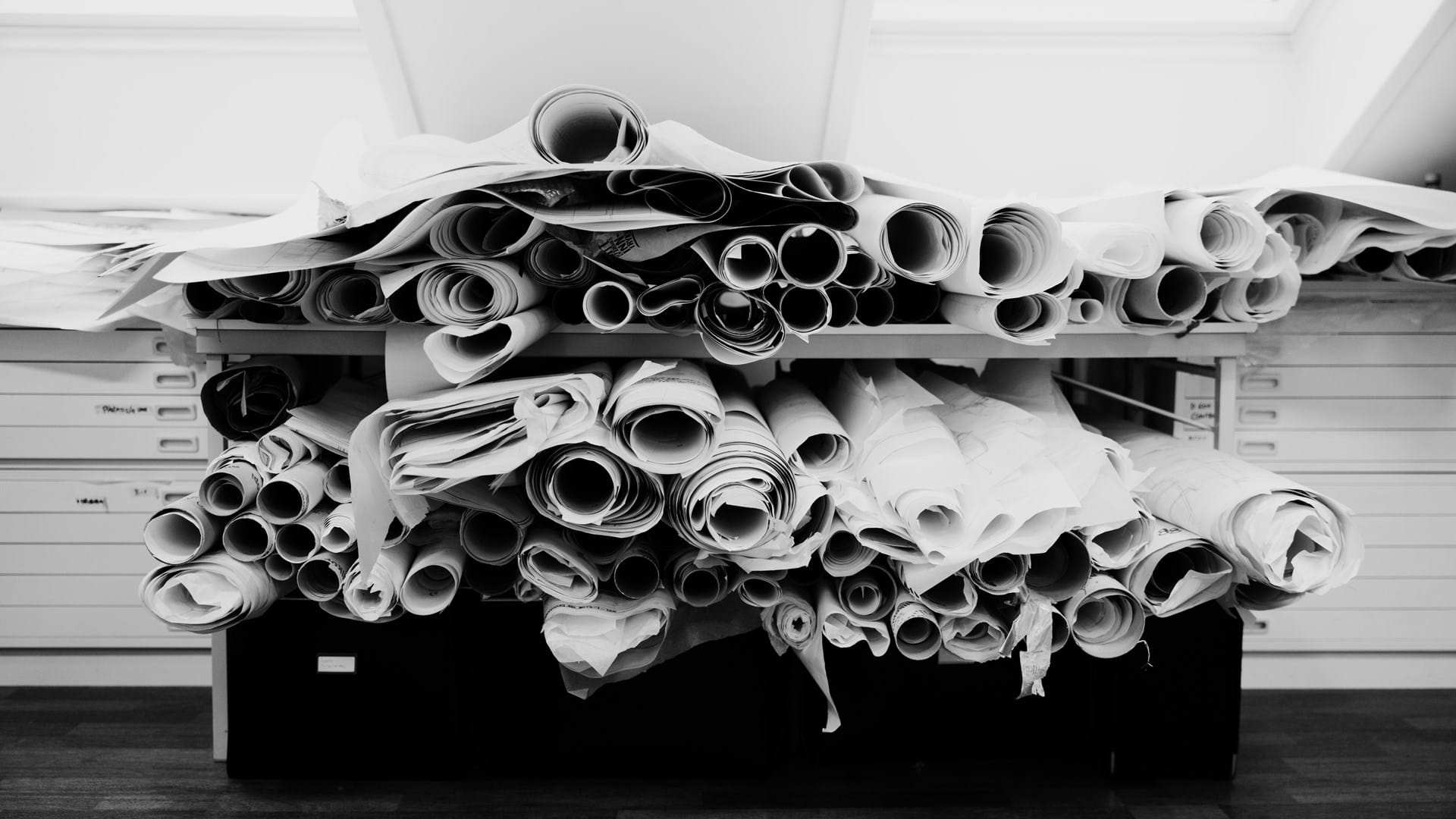 It always starts with a pen and a piece of paper.
A mission to stand out
The mission has always been that every Nordkapp boat should have a distinct identity, and you should be able to recognize each vessel at sea, even without seeing the logo. "I ask myself different questions than others during the design process," he says, which is a contributing factor to why the Nordkapp team have managed to create a unique look. Again, he talks about the composition: "Everything starts with an idea for the hull, which motor to use and how the boat shall look, even though this varies for each model we make. The Nordkapp expression shall remain the same." 
Making something timeless
Creating a fleet that is forever evolving while keeping the Nordkapp signature look is not easy.  Designing each boat to feel relevant even 10 or 20 years after release is a challenge in and of itself. But how do you create a fleet of vessels that feels timeless? Thorup begins by addressing a lethal mistake producers make: 
"I try to avoid making the mistake of designing a boat based on the success of our previous models. This line of thinking easily creates a copy-paste mindset; you get one vessel that becomes popular, so you design the next one accordingly, and it also delivers good results, so you continue doing the same with the others after that. Suddenly, you have a series of boats that look like they have gone in and out of the photocopier. What happens is that the fleet becomes outdated, and then you have a problem," he says.
Nordkapp uses an evolving design process to keep people interested: "Each boat should have something that is standard, as part of its lineage, and something that is entirely new. This goes for all our boats; each new vessel should have something previous boats did not have. Gradually, this keeps the brand relevant and modern without having to start everything from scratch," he says. However, Espen notes earnestly that it can always be discussed if this approach works or not. Additionally, he adds that every vessel crafted results from an immense team effort and that people from the production are also involved in the design process.
He brings up the Enduro 605 as a prime example of a boat that has stood the test of time. "It was released nearly ten years ago, but it remains almost as relevant today as back then," he says. This is probably because few boats can still match the Enduro 605 on a design level– But that might be a subjective opinion, he adds with a glint in his eyes.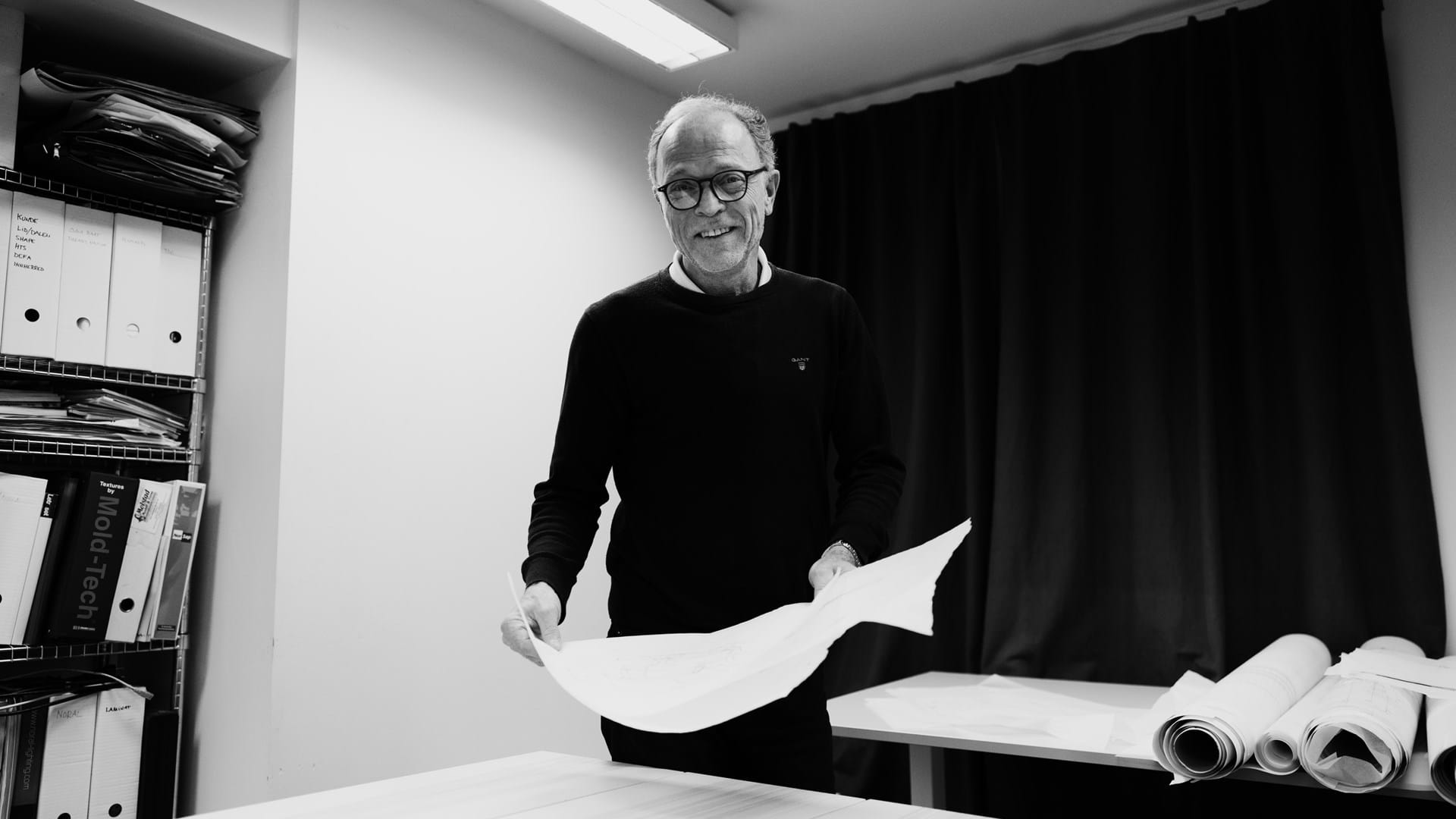 A spark appears in the eyes when he talks about design.
The design process of the Coupe 830
Nordkapp's latest addition, the wheelhouse boat Coupe 830, is built on the same hull as the beloved daycruiser Noblesse 830, which dropped one year earlier in 2022. However, adapting a hull for different boats comes with unique challenges. 
"This makes the hull design process harder because you need to decide the hull's shape early. It involves weight distribution and balance to get the boat to ride as optimal as possible. Designing the hull to fit two different boat types is not easy. Some models have a central gravity further forward than others on the same hull, making weight distribution challenging. And you have to nail that aspect," he says. 
He talks about adjusting the boat for different engine configurations: "One boat might use one engine while another uses two. That means one vessel will have twice the weight distributed at the back. Then, you have to look at other components, like the fuel tank; it should have two different placements. If you have two motors, it should be further toward the bow to create a more even weight distribution. And you must nail the weight distribution if you want both boats to reach planing seamlessly." 
Adapting the hull for both boats made the build process more demanding for the whole team. They had to plan everything in a broader spectrum and think of different solutions for every aspect, from ventilation to wiring. The analytic approach Thorup learned in school came in handy. "Every problem has 50 solutions, and my job is to find the best ones for the specific situation," he says, Noting that every design is a compromise on some level; whether it's a 15-foot boat or a luxury yacht, you always have multiple options, but you must find the few that are most vital.
Whether you strive to create something new, it is essential to have a mindset that complications always lead to better solutions. He goes on to say that designing and producing the vessels was a demanding yet fantastic undertaking for the whole team. He adds, "I like those types of challenges."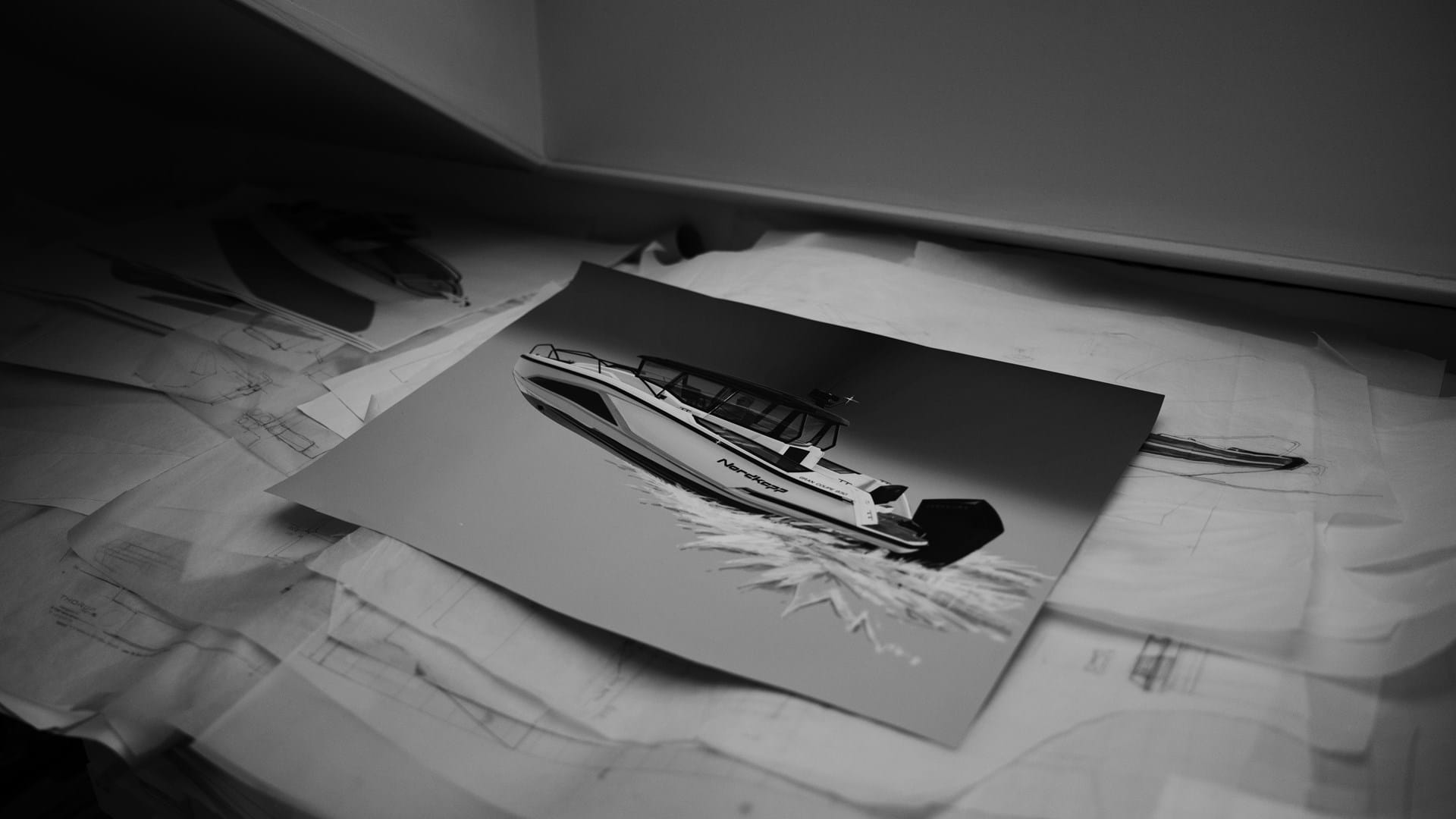 The inception of the Coupe 830 started here.
The deep respect Thorup has for the Nordkapp heritage is evident. And it is clear that he and his team strives to continue pushing the boundaries together. Creating more opportunities for people to experience magical moments at sea for years to come.
Want to learn more about Espen Thorup and Nordkapp?