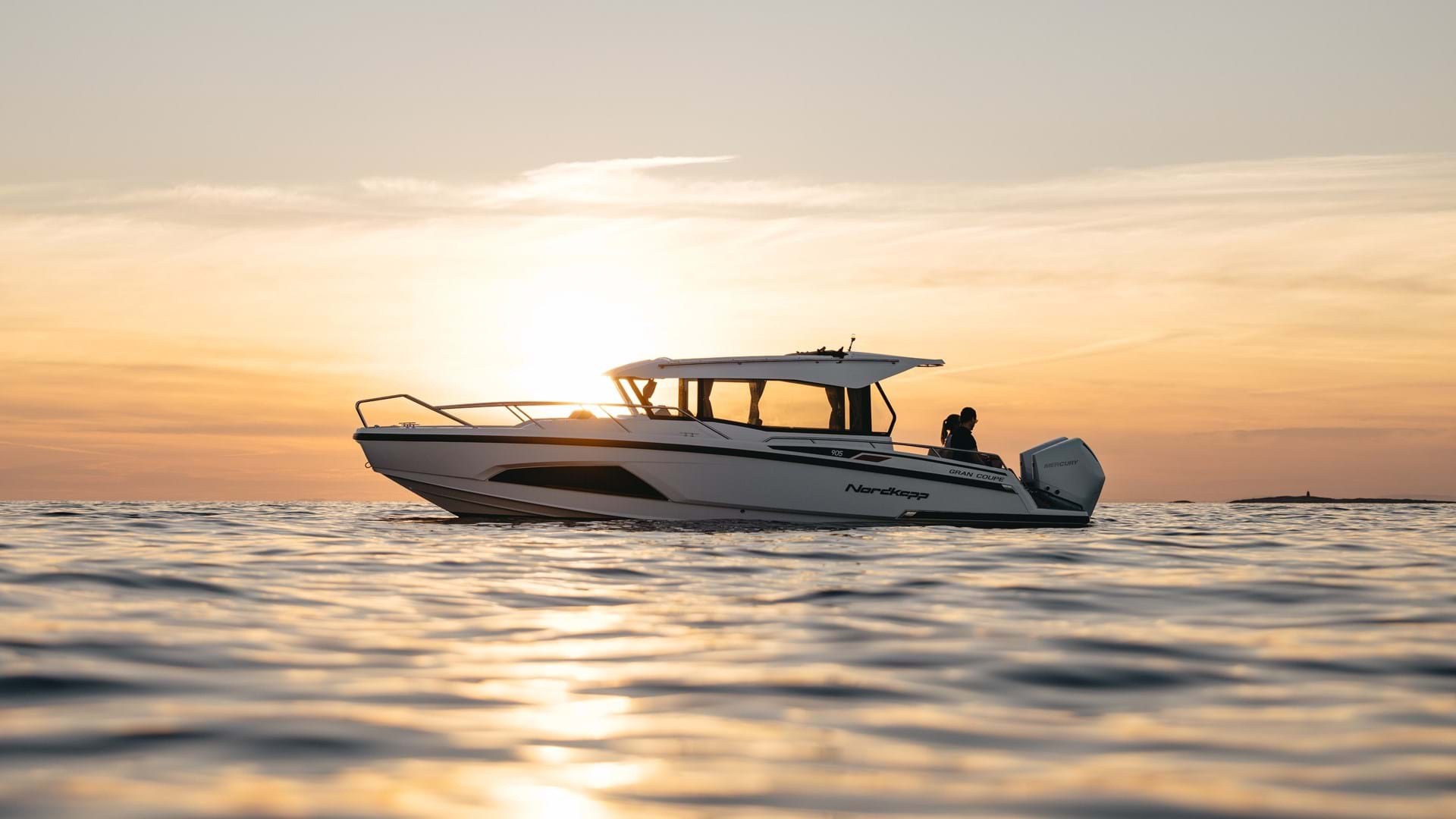 Test driving in Strømstad, Sweden with Nordkapp Boats
We will showcase several boats for test driving:
Nordkapp Noblesse 830 with Mercury V10 400hp Nordkapp Noblesse 720 with Mercury V8 250hp Nordkapp Gran Coupe 905 with Mercury V12 600hp Nordkapp Enduro 805 with Mercury V8 300hp Nordkapp Airborne 8 with Mercury V8 300hp Nordkapp Airborne 7 with Mercury V8 250hp
It will be a unique opportunity to test drive both the world's largest outboard engine, Mercury V12, and not least the new Mercury V10 engine!
See registration form at the bottom of the page.
Meet up in Strømstad and win cool prizes in our competition
We will also have competitions where you can win prizes such as a Nordkapp watch from Victorinox, a life jacket from Spinlock, and swimwear from Helene Olafsen's Daae collection.