Noblesse 830 - unmistakable Nordkapp
The design elements from the Noblesse 660 and 720 is easilly spotted in the newest addition to the family: The Noblesse 830.
The Noblesse 830 is a brand new boat from Nordkapp, available for ordering from the autumn of 2022 and deliveries from 2023. 
You will quickly recognize the Noblesse 830 as a Nordkapp. This boat really has the shapes, design and details which this model series is famous for and with both inner and outer measurements which has grown in size you will immediately experience a larger volume inside this vessel. The lines of the Noblesse 830 gives the boat an exclusive, modern and clean expression.
The low profile gives you an impression of a sporty boat and you can easilly spot a Noblesse 830 at distance. The shielding from wind is maintained with a combination of a smart cockpit floor and a high freeboard. This ensures that you are always feeling safe and warm when seated in the cockpit area.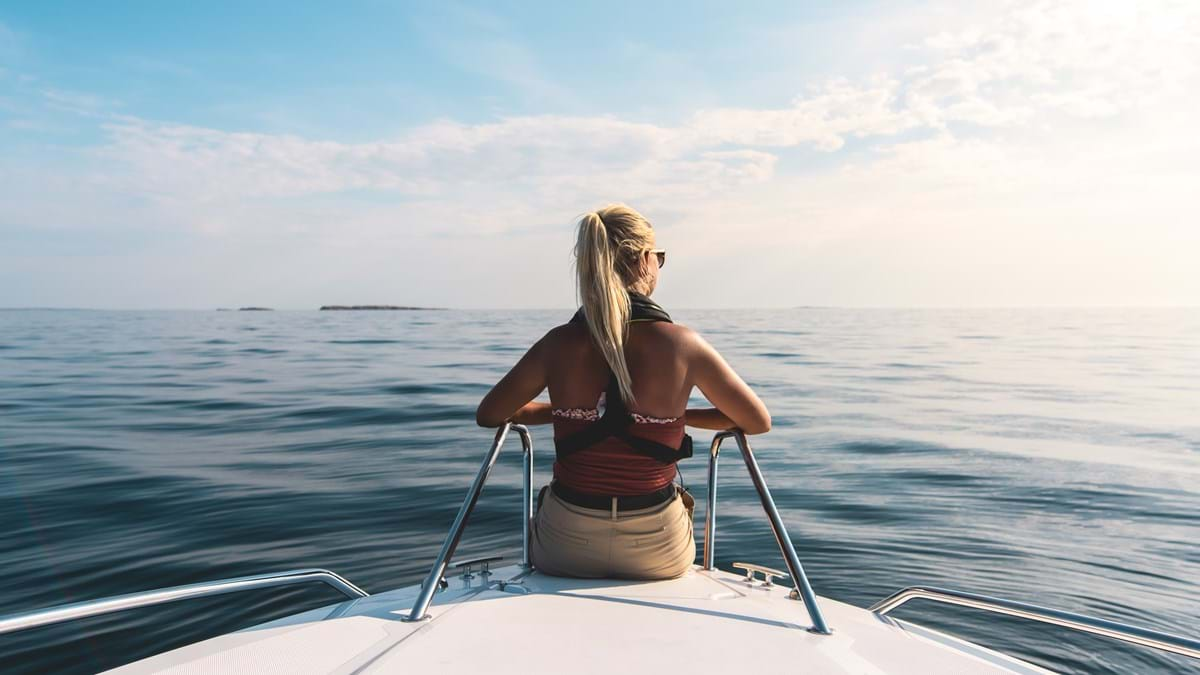 Oriented towards the practical solutions - smart details meeting established needs
In the Noblesse 830 you will recognize a high number of clever solutions from the Noblesse 720 and Noblesse 660. The bow section of the boat provides a safe area for boarding and disembarking of the boat as well as the sheer size of the bow deck makes it a nice place to spend warm summer days.
The cabin of the Noblesse 830 provides you with the feeling of lots of space, high comfort and smart, practical details enabling problem free trips to sea. You find a high number of storage spaces and comfortable beds. The cabin itself is equipped with a large double bed, a second smaller bed (for two persons) and a separate restroom.
The cockpit gives an aura of safety and overview, and the Noblesse 830 with all its available equipment provides an easy-to-drive boat. There will be available large navigation screens and a high range of equipment for driver assistance. The boat will have an option for cooking food and there is plenty of space for refridgerated goods. The focus on functional, social sones is continued from its siblings Noblesse 660 and Noblesse 720.
Noblesse 830 will utilize the same popular swimming platforms, originally introduced on the Noblesse 660 and 720. These sections give you an unique recreational area, as close as you can possibly get to the water surface. 
The Engines - a fantastic combination of the Noblesse 830 and quiet, powerful Mercury engines 
The Nordkapp Noblesse 830 will be equipped with silent, powerful and low emission Mercury engines. Through its innovative design, the boat ensures effective utilization of the power from the engine, enabling an as low as possible fuel consumption. The Mercury engines use an electronic throttle, providing a seemless transfer from idle to in gear.